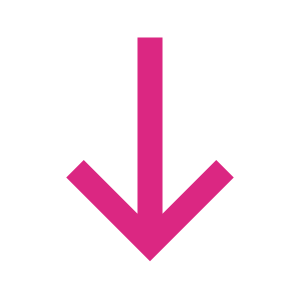 Section menu
Hardware review
An overview of communication and video call devices for use by people affected by dementia and carers.
Over the course of the COVID lockdown, we have had many conversations with people about devices and apps to connect people through video calling. Video calling has boomed in popularity as we have been self-isolating. Being able to see each other while speaking goes a considerable way to improve remote communication and even our mental health.
The challenges and advantages of video calling are especially acute when supporting people with dementia and their carers, as this demographic may benefit from the additional stimuli of video calling, especially if language is limited. Just being able to see your family online may help people with dementia remember the faces of people close to them and provide reassurance and comfort.
There are many 'device' and 'app' combinations available to support video calling, and making the right choice for any particular situation can be difficult. This article aims to set out some of the things to consider in looking for devices for people affected by dementia.
There are some very helpful technical reviews for all the mainstream devices available on the web and can be found through a simple web search (and at the end of this article) – try searching variations of "Alexa Show vs Google home" – but these are generally written from a technical viewpoint, and for users who are assumed to be experienced with technology, and don't always consider the 'usability' of the device, especially for an older population.
Ease of use vs flexibility
Sadly it is a fact of life that flexibility and functionality come at the expense of ease-of-use, and while good design can help, it can only go so far. Fortunately, there has been a recent trend towards making simpler and less expensive devices, largely driven by the big four tech companies (Facebook, Google, Amazon and Apple) wanting a presence in every living room.
This means that there are now both affordable tablet computers (offering many video calling options, as well as other internet services), and simpler, cheaper 'video hubs' that are more restricted in their video calling options, but are arguably easier to use, incorporating voice control as well as touchscreen options.
There are also a variety of 'senior specific' devices, aimed at people without technical skills, including people with dementia. These aim to optimise ease of use, with simpler interfaces, big screens, higher security and features like 'auto answer'.
We will go into the merits of each device type below, but first it is useful to consider how you might use the device. Here are some of the factors to consider in choosing the right type of device for a given situation:

Who is talking to who? Is this for one-to-one, or group chats? Do you need a simple two-way video link from one household to another, or into a care home perhaps?, Or is the purpose to join multiple user group meetings? There are more options for one-to-one connections, when you can rely on a single app, whereas to join group meetings (e.g. Zoom meetings) you need a device that supports that specific piece of software. For example, a Facebook Portal using WhatsApp or FaceTime would suit one-to-one video calls, but would not allow you to join a Zoom, Skype, or Google Meet meetings.
Who will initiate the call? Will they have the technical ability and confidence to find the right contact and start the call? As a tablet computer offers many apps, and ways of connecting to people, finding the right app, contact and buttons to initiate a call may prove overwhelming to some users, but receiving calls may be much simpler. How many people (family and friends) do you want to facilitate calling into the home?
Privacy and security – Who will have physical access to the device, and does it need a password to protect it? In a care home, devices may move around a lot or get mixed up. Make sure devices are well labelled. Are you happy sharing data with the software provider in exchange for the service? Is the device likely to get stolen or broken, and does this have an impact on the amount you are willing to spend on the device?

Physical ergonomics – Does the screen size match the eyesight and dexterity needs of the user? Is the screen suitably mounted, or portable, according to individual preferences? Is the device free-standing, or does it need holding in a position suitable for the call, and can the user manage that? There are a wide variety of stands and cases for tablet computers to adapt them to different situations, including protection from damage and theft, to stands for better viewing. Do you want the portability afforded by a battery, or the permanent position of a plugged in device?
Ease of set up – Often the trickiest part, especially so while keeping socially distant. Will you have access to the home to set the device up on the home WiFi for the person who is going to be using it, if they are unlikely to be able to do it themselves?

Internet connection – is there a WiFi connection in the home, and is it capable of supporting video chat? Most video calls need a bandwidth of at least 0.3 Mbps (megabits per second). Google offers a free internet connection speed test here. If there is no WiFi available, you can use a mobile data connection with a SIM card, although you need to check network availability for 4G in the locality (O2, Vodafone, EE and Three all have different networks). You can test this with a smartphone by watching some YouTube videos with WiFi turned off, before signing up to a new data plan. If you need to use mobile data for the connection, you either need a tablet computer with a SIM card (the simplest option), or a mobile hotspot device (or MiFI) which turns a mobile data connection into a local WiFi network that other devices can connect through.
Tablet computers and smartphones
Smartphones and tablets offer the most flexibility as they can generally host an app for any of the software options. They are generally easier to use and more secure than desktop or laptop computers. Your chosen App (software) may need to be downloaded from Apple's App Store or Google's Play Store on the device, normally needing an email address to create an account. The apps listed below are generally free to use. However smartphones and tablets are expensive options, and some people find them difficult to use due to their wide ranging functions.
Tablets and smartphones almost exclusively rely on touchscreens, which some people with dementia may find more intuitive than other input devices (e.g. a physical keyboard), but we have also heard of examples where people with dementia find the touchscreen conceptually challenging and prefer physical buttons.
It should be noted that some of the cheaper tablets available have lower quality touch-screens with poorer response to touch that many people who are not familiar with technology find frustrating to use.
Smartphones and tablets have batteries, which make them portable around the home, (and outside). This has benefits, but also potential to get lost, or not be in the right place to respond to incoming calls, and of course, they need to be charged too.
Smartphones and tablet computers offer very similar functionality, with two main differences. Tablets have a larger screen size and therefore a lot of older users find them easier to use. Smartphones will have a SIM card meaning they can be used without access to WiFi, for example, outside, or away from home. Many tablets optionally have a SIM card, but most rely on WiFi, and so their use may be restricted to the home.
A tablet with a 4G SIM card can be a good way to provide connectivity to somebody who doesn't have a WiFi connection in their home. Depending on the 4G coverage in the area (and the thickness of their walls), you can often have successful video calls over a 4G connection.
Apple iPhones and iPads are often seen as the most user friendly for people who are less confident or experienced with technology. As Apple makes both the hardware and the operating system (software) exclusively for their own devices, they are designed to work seamlessly together. Google makes the Android software for a wide variety of devices, and some of those manufacturers customise the software, or add additional layers on top of it. This can lead to variations in quality of experience and usability. However Apple devices do come at a premium price. Google make their own devices too, which inevitably work well with the Android software and are priced at the top end of the Android devices.
Popular video calling apps between friends and family on smartphones and tablets include:
WhatsApp – only possible on a smartphone (or Facebook Portal) as it requires a phone number to create the account.
Facebook messenger – possible on tablets, smartphones, computers – requires a Facebook account (with email address). If you are creating a Facebook account for somebody specifically for this purpose, you may need to verify the identity of the person with a short video clip. This can be hard if they are isolating.

FaceTime – compatible only with iPhones and iPads. You need to create an Apple ID with an email address. The service is built into the device operating system, and can be confusing to access as you can do it through the same app as regular phone calls. However there is also a dedicated Facetime App that makes it easier.
Skype – available across smartphones, tablets, and computers – create an account with an email address.
Google Duo – the default on Android devices, but also available on Apple devices through the App store – create an account with an email address.
Group chats:
Zoom – very popular during COVID crisis for group conversations. You do not need to register to join most meetings as you will be provided with a meeting code and password to join. Free accounts are restricted to 40 mins meetings for more than two people. Zoom has apps for smartphones, tablets and computers.

For other alternative group chat software options see this guide.
Video Hubs
Video hubs grew out smart speakers that were made popular by Amazon and Google. They were primarily voice activated devices that responded with sound. Then a simple screen was added to offer extra functionality, such as displaying text and images, showing the weather, music being played and being used as a digital photo frame. Subsequently the screens got a bit bigger and better and some of these hubs started offering video calling. However, they are significantly different to tablet computers, and have some potential advantages for people with dementia.
They are generally not battery powered, so they do need to be plugged in, and remain in the same place. They do rely on a wifi connection in the home to operate.
Generally they need to be set up using a smartphone or tablet computer, as their simple interface does not allow for all the account setup etc. However if providing a device for a partner, or parent, they do not necessarily need their own smartphone to use the device once it is set up. You can set it up with your device, signed in to a dedicated Facebook, Amazon or Google account.
Video hubs are less expensive than tablet computers, and the screen size on the larger ones are comparable. They generally have simpler interfaces, and so are easy to use for many.
The Facebook Portal for example is built primarily for video calling, and with a single tap you can go from the picture frame to see a list of Facebook or WhatsApp contacts to call at the tap of a button. However the host Facebook or WhatsApp account needs to be administered via another smartphone or tablet, including setting up contacts for use on the Portal.
Receiving calls is also easy on a video hub, as it rings like a phone, and is always in the same place in the house, so easy to find. In theory calls can be made and answered using voice commands, but in practice most people with dementia, or elderly carers may be more comfortable tapping the touchscreen as it feels more intuitive. However the voice options offer benefits for people with poor eyesight.
There are variations of these devices that work through a TV, usually via a HDMI interface, and a camera that mounts to the top of the TV. This may seem like a convenient way to reduce cost and save space, but for many people, needing to access it through a remote control, rather than a touchscreen makes it more difficult to access.
The digital photo frame function that these devices offer also can be of huge value to share family photos etc., especially in care home settings. Getting family members to send photos to a device in the home can be a lovely way to keep people with dementia engaged and connected to the wider family.
One feature that is only available on some devices, is 'auto-answer'. This allows certain callers to call into the home and for the video connection to be accepted without the other user needing to actively accept the call. This is a controversial feature as it clearly has privacy implications for the household, but many people caring for someone with dementia would argue that the (safety) benefit of being able to call in, without needing the person with dementia to explicitly answer (which they may find difficult) outweighs the loss of privacy. This is clearly a matter for case-by-case assessment. Typically, auto answer calls can only be made from the host account via a dedicated app. On Amazon Alexa devices, this feature is called Drop In.
Some popular examples of this type of device:
Amazon Echo Show 5 – £79.00
Connect through he Alexa call or Skype
Facebook Portal – £169
Connect through Facebook messenger, or WhatsApp
Google Nest Hub Max – £219
Connect through Google Duo App
Care & dementia specific devices
Finally, there are similar devices and services that are designed specifically for care applications including for people with dementia.
These devices will typically use their own operating system (software) and companion apps, so they won't work with WhatsApp, Skype etc. They may also be part of a wider 'monitoring package', including recording physiological measurements, and measuring movement around the house.
They are likely to have very simple interfaces (though beware of the additional obstacles of accessing the app through the TV remote control, if using the TV as a screen).
Care specific devices are likely to prioritise privacy and data security and the users are unlikely to come across advertisements, or have their data collected by the likes of Facebook and Google.
Here are some popular examples of hardware devices designed specifically for care situations:
Kraydel Konnect- https://www.kraydel.com
Komp – https://www.noisolation.com/global/komp/
Breezie – https://www.breezie.com
Grandpad – https://www.grandpad.net
As these are not mainstream devices, they may be more expensive than mass market devices, however you may get better levels of technical support if you need it. We will aim to produce more detailed reviews of these devices in time. If you have direct experience of these devices, or similar, we would like to hear from you.
Conclusion
Arguably the best 'app' is the one your family and friends are already using, as learning new ways of doing things can be a significant hurdle, and habits are hard to change. Therefore the best device may be the one that facilitates and improves access to apps you already use rather than introducing new ones.
For example, if you are trying to include someone with dementia in conversations within a family that already makes use of WhatsApp – getting a device that makes using WhatsApp easy is likely to provide more opportunities than a device that requires the rest of the family to download and use a new dedicated app.
Note:
The authors have no affiliation to any of the services or manufacturers mentioned in the article. This is not an exhaustive survey of available solutions. This article is intended only to offer general advice to help users make a more informed decision. It does not endorse any particular product or service. Users must ensure that devices, apps and services meet their own needs, including the privacy and security needs on an individual basis.
Further reading:
https://www.theguardian.com/technology/askjack/2020/mar/26/what-is-the-best-tablet-for-video-calling-grandma