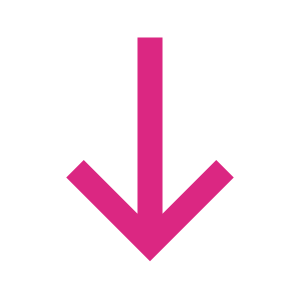 Section menu
Choosing software
Video meetings
Video meetings are clearly where much of the value can be drawn from online services to reduce isolation. Seeing someone on screen can be nearly as rewarding as meeting someone in person (1). Video meetings can be more accessible in terms of including people with cognitive and hearing difficulties.
For people who have lost their conversational abilities, seeing the face of someone familiar is vital. However, there are factors that limit this as a sole means of engagement. We have heard from many groups that having more than 8 people in a meeting intended as a mutual discussion can be very difficult for some users. They may struggle to follow the conversation or feel they can participate. This has led us to think more about different types of video-based meeting (watch out for our next post).
Furthermore, video requires high internet bandwidth, which many don't have. Those without broadband internet, or high spec devices, could participate through a 3G connection and text or audio-based platforms, however.
Lastly, video meetings are synchronous – everyone actively participates at the same time and at the same pace. While this is wonderful, it is also a limitation of what can be achieved. Combining video with asynchronous engagements such as group text messaging can enhance and extend the power of the community.
Video meetings can be a central tenet of an online community if adequately supported by complementary functionality.
Themed group messaging
As a complimentary medium to video meetings, group discussions through text messaging allows people to participate in another meaningful way, and in their own time. Group chat can be used to arrange meetings, and manage members, it can also allow people to share links and advice. It is worth considering the difference between 'in-meeting' chat and persistent groups that can be accessed any time. Different software tools offer different approaches to combing text conversation alongside video meetings.
Ad-hoc communication
The potential for an online platform to address the challenges of isolation lies in its ability to create and strengthen relationships. Whether it is two carers finding moral support through exchanging shared experiences, or a small group of people with dementia finding entertainment in a shared pastime. For this to happen online, we feel members need to be empowered to communicate between themselves, in and around fixed online events created and controlled by organisers. WhatsApp groups, for example, offer this democratic approach.
Schedule of events, notifications and reminders
Bringing people together online successfully requires members to be able to arrange times to meet. Notifications for events allow reminders to appear on device screens, at appropriate times and according to personal preferences, with single tap buttons to join a meeting. An integrated calendar or event schedule within the chosen platform offers the chance to discover and join open meetings, making it easy for users to participate.
Ease-of-use
Passwords, downloads, codes, usernames, complex feature-rich interfaces all serve to frustrate many people who are not accustomed to technology. Many people lose the ability to stay on top of their emails. Having an app that is easy to set up and sign into each time is of high importance to our demographic. Intuitive, simple, and accessible interfaces are also important.
A dedicated online space
There is also value in on online community having a dedicated presence on a smartphone or tablet. An app icon that leads you solely into the virtual community space and is not mixed with other communications from family, acquaintances, businesses and spammers, offers a simpler, safer environment. This is where solutions that use, say, Facebook Pages may suffer. It's easy to sign up as many people have a Facebook account, but difficult to cut out
the distractions of competing interests (e.g. advertisements) that erode the user-experience and simplicity of the online community.
Safe and Secure
Finally, of course, data privacy and security are especially important for a potentially vulnerable group of users. It is important that only trusted people can be admitted to events and closed groups, and that nuisance users can be excluded. User administration is important to help and protect users. Rules of engagement and etiquette within the group should be established and agreed to by the membership. Information Governance, GDPR and data encryption are important, and must be appropriately implemented. We must also consider usability and accessibility when making an app safe to use.