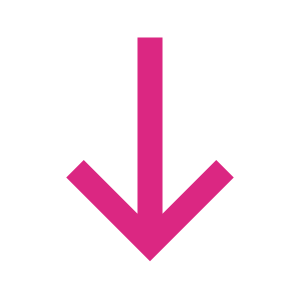 Section menu
Including people without technology
A large percentage of people with dementia and their carers do not have access to the Internet or the know-how to connect to online groups. However online communities maybe able to use their connectivity to facilitate support to others, sharing resources and ideas, and finding ways to include people in activities.
Many online meeting software packages include 'dial in' options, from land lines or mobile phones, make it possible for them to be apart of group sessions and activities, even if they can't see everyone's faces.
Reaching people offline
One challenge is reaching those offline in the first place. Here are a few ideas about reaching those offline:
If your online community is based on locality/postcode, you may consider knocking on doors to see if the online community would be suitable for the residents or someone they know.
Similarly, leafletting in particular areas by going door-to-door could be an effective way of reaching those who don't have access to the Internet.
You may also consider leafletting in supermarkets or putting up a poster on a supermarket noticeboard. Creating greater awareness among the community could enable more word of mouth referrals.
Contacting/partnering with local organisations may help spread the word. For example, you may contact a local home care service, who can in turn recommend the community to their clients.
Including people offline
Buddy schemes
Connected members of a group could take on the responsibility or engaging with a disconnected member, keeping them updated, checking in on them, spending time chatting to the, by phone, or thought social distant visiting.
'Buddies' could also bring requests for help or advice from the unconnected individual to the group.
Creating 'phone friendly' activities
Many activities could be considered friendly for phone in participants, such as book reading clubs, discussion groups, poetry appreciation clubs, and quizzes. Including members who are on a phone in a code meeting may take a little extra consideration from the facilitator to make sure all have equal opportunity to participate.
Printing materials
Connected members with a printer at home may be able to print and deliver resources relating to craft and hobby activities being done by the group, that can help include people in events by phone line. For example photographs of the outcomes of an arts challenge.
Letter writing
Connected participants could coordinate efforts to deliver hand-written letters, and / or food packages to people who are very isolated to ensure they get a variety of contact and teh reassurance that many people are looking out for them.
Coordinated shopping
Through a buddy scheme and a coordinated group, members can shop for each other to help with provisions, or prescriptions during time of isolation. People who cannot access the online community will also struggle with online shopping.
Dedicated online event
A dedicated online session around coordinating efforts to reach and support offline members of a community may provide focus, ideas, and motivation amongst connected members to reach those without technology.
Providing technology
Looking for schemes to rent or borrow tablet computers, pre-configured for easy use. Arranging sharing of internet connections between neighbours, could open opportunities for those without their own equipment and connection to get online.