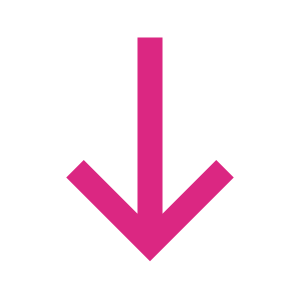 Section menu
Virtual choir
by: Helen Hunter, Musical Memories Choir
Format of event
Daily sing at home choir session. The format is deliberately 'passively participative'. We found live group sessions were off-putting to the people we were trying to stay connected to, namely people living with dementia and their partners, isolating at at home during coronavirus lockdown and since.
The barriers to a real-time live group were unfamiliarity with Zoom/Microsoft Teams etc. Difficulty in being ready to participate at a set time, concern about being seen by others, worries about security of registering an account with platforms like Facebook and Zoom. So from April to the present day we have recorded singing sessions with our choir leader every weekday. These are uploaded onto Facebook, Youtube and our website. Our choir members can watch these whenever suits them each day, they can make requests either by email or commenting on youtube, Facebook or via our website. The sessions are conversational and share stories and messages from many of the participants. They have made people feel connected despite not seeing each other in real-time.
Tech and method of connection:
Youtube, Facebook and our Website. Filmed on an iPhone and edited. or Facebook live session and uploaded onto Youtube and our website. I also send and email with a link to click to watch the sessions, as that is a one step process that some people have found easier. Participants need to be able to use a phone, tablet, laptop or computer to watch the session on whichever platform they are comfortable with. 
What can this bring to a community?
The benefit of this passive engagement in an online community is that offered and effective gateway to those nervous about live sessions where they have to be online at a set time and have to be seen. People can sing at home or simply listen and enjoy the music and watch the person they are familiar with. People who watch the films regularly have maintained a sense of belonging and connection to what was familiar before lockdown.
We have also found that people who could not attend our choir in person because of geographical distance, mobility etc have been able to join our community.
I have shared some of the films widely on social media platforms specific to dementia and we have had 1000's of participants as well as staying in touch with the 150 people who used to come to the choirs. We have been able to connect with care homes also, many of which are using the sessions one to one on tablet computer or TV screen in communal spaces.
Participants
We have 1000's of people connect with us on a weekly basis from all over the country and beyond, but most importantly we have been able to be bring colour, life and connection to many of the Swansea based choir members we are so worried about, being isolated at home for so many months.
Frequency
5 times a week Monday to Friday, we are nearly at 100 sessions since lockdown.
Example agenda:
This format of passive participation can be used for any kind of content but for singing, we have a warm up song, and sing some well know songs intermixed with special requests or songs relevant to the days weather, special days etc. The same could be done with someone chatting as they make or cook something, while going through some reminiscing items. The host just needs to chat as though they are in conversation so that it is engaging.
Links:
www.musicalmemorieschoir.co.uk https://www.facebook.com/musicalmemorieschoir https://www.youtube.com/channel/UC6F3G5B8Cn4sEBtD3b_X-FA?view_as=subscriber